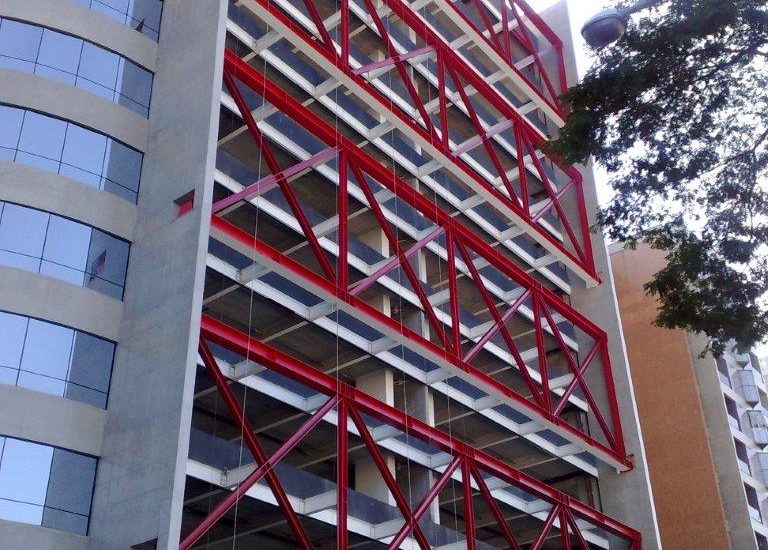 Intumescent Coating
Fire protection of metal structures
Coatings with excellent architectural aspect
Intumescent coatings are substances used for the passive fire protection of metal structures. They are mainly used in the construction of metal buildings where steel is displayed. They represent an excellent architectural solution since they combine performance against fire and visual aspect.
Maker has worldwide qualified products (Factory Mutual, Certifire,  Warrington Fire Laboratory) which are largely used in Europe, America, Asia and Oceania.
Assembled metal structures which will be exposed to architectural appreciation. Airports, Shopping Malls, Stations, Stores, Exhibition Centers, Hospitals, Clinics, Sheds and Spatial Structures.
The intumescent paint starts to expand at 140ºC, forming an insulating layer which protects the steel against the structural collapse in the event of a fire, allowing people to escape and the structure to be reused.