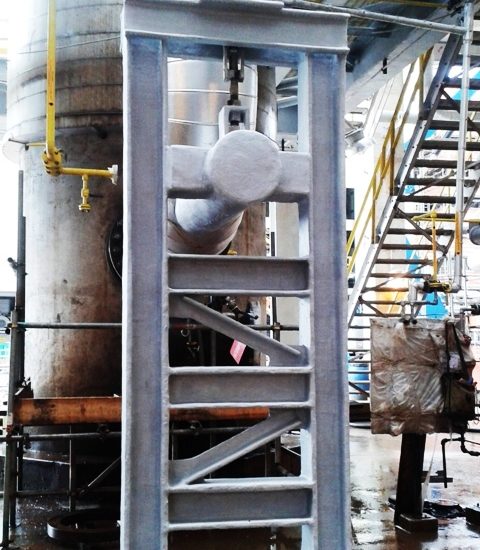 Epoxy Intumescent Coating of Metal Structures for Hydrocarbon Fire and Jet Fire
High performance fire protection for metal structures – in accordance with UL 1709.
The metal structures in industries which work with hydrocarbons run a higher risk in the occurrence of a fire. When fires happen, the temperature rises extremely rapidly, and in some situations there is the formation of abrasive fire jets. These structures cannot have a structural collapse with the heat generated. In order to protect them, we use high performance coatings that expand with the temperature rising, protecting the steel.
Maker has efficient and internationally qualified systems to ensure this type of protection.
Pipe-rack metal structures, spherical tank legs, equipment and tanks base, production units in oil refineries, industries which use hydrocarbons and oil platforms.
The intumescent epoxies expand with the heat, forming a layer of ashes that protects the structures so that they do not collapse in a certain fire period. The application of the systems used by Maker, such as fire protection and steel corrosion protection, provides a durability of over 20 years in industrial areas subject to bad weather conditions.